Dentistry as a career
The field of dentistry supports a number of careers to provide employment, satisfaction and pleasure to many varied personalities and people with varying academic abilities, including the following jobs:
dental specialists (13 different specialty streams),
general dentists,
dental hygienists,
oral health therapists,
dental nurses/assistants,
dental practice receptionists,
dental practice managers,
dental prosthetists
dental technicians.
As you see there is something for everyone.  Whether you want an academic career, a clinical career, an administrative career or a technical career, all those areas are available within the broad field of dentistry.
Dental specialists, general dentists and oral health therapists and dental hygienists, all attend university as undergraduates and obtain a degree while many other members of the wider dental team obtain qualifications through TAFE and by on-the-job- training and assessment.  The length of the courses and training depends on which of the qualifications is sought.
General dentists and dental specialists
If a high school student goes to university to become a dentist, the undergraduate degree is 5 years in length generally, at the end of which they are qualified to work as a registered health practitioner (dentist).
A new graduate dentist however still has a lot to learn, not only about the clinical aspects of dentistry but about running a dental practice, so it is best to work within an existing practice under a well qualified, experienced senior dentist as a mentor, and ideally as part of a larger dental team that allows for case discussion and assessment of your own clinical activity and knowledge.
Once qualified as a general dentist is it best to gain practical clinical experience before deciding on your future career direction within dentistry and on any further training or on a future specialist training pathway.
If a dentist wants to specialise within one of the thirteen fields available in dentistry, they can do so by applying for a postgraduate degree at Master of Clinical Dentistry level in any of the areas of dentistry that have specialty training pathways but they should have 2 years of general dental experience first.
A dental specialist is a dental practitioner who has completed a minimum two years of fully qualified general dental practice experience. In addition, you must have completed the required amount of postgraduate study for their speciality, which can range from 3-4 years, through to 10 years for Oral and Maxillofacial Surgeons.  Where there is no approved course of study for your specialty in Australia such as Public Health Dentistry and Forensic Odontology, you must have your existing training, qualification and experience approved by the Dental Board of Australia (DBA).  Dental specialists can work in one of 13 areas of specialisation, which include;
Dento-maxillofacial radiology – Uses diagnostic imaging procedures to identify conditions of the head and neck, with a particular focus on the jaws and teeth.
Endodontics – Deals with the structure, function, and diseases of the human tooth and, in particular, the dental pulp, root and root tissues.
Forensic Odontology – Work to identify human remains via dental records, analyse the source of bite marks and determine the cause of trauma to the face and mouth.
Oral and maxillofacial surgery – Deals with conditions affecting the mouth, teeth, jaws, and face, providing a range of procedures for their patients including removal of problematic wisdom teeth, jaw realignment, and reconstructive surgery following facial trauma. 
Oral Medicine – Deals with the diagnosis, and non-surgical treatment of disease and pain in patients with chronic and medically-related disorders of the mouth, teeth, jaws and face.
Oral and Maxillofacial Pathology – Forensically evaluates whether diseases of the teeth, jaws, gum and facial cavity are cancerous or infectious, and may advise on advanced procedures to treat them.
Oral Surgery – Deals with the diagnosis and surgical management of diseases and injuries affecting mouth, teeth and jaw sockets.
Orthodontics – Specialises in diagnosing and correcting alignment problems in growing and mature teeth and jaws, including treatment of crooked, overlapping and overcrowded teeth.
Paediatric Dentistry – Focus on preventive and corrective dental care for children and adolescents as well providing oral hygiene education for parents.
Periodontics – Deals with the prevention, diagnosis and treatment of the diseases and disorders affecting the soft tissue and bone supporting the teeth.
Prosthodontics – Specialises in the restoration and replacement of teeth through procedures such as crowns, bridges, dentures and the use of dental implants.
Public Health Dentistry (Community Dentistry) – Work with communities in a non-clinical capacity to improve their overall dental health through education and ongoing programs.
Special Needs Dentistry – Focusing on the oral health care of patients with an intellectual disability, or those with medical, physical or psychiatric conditions, this specialty provides specially-tailored preventive and corrective dental treatment.
Dental hygienists work as a clinical practitioner as a part of a dental team.  The role will primarily encompass prevention of dental disease and the promotion of your patients' oral health.  In consultation with a dentist they play a critical role in the delivery of a therapeutic course of treatment for each patient, one designed to promote the health of their teeth, gums and hence, overall wellbeing.  Much of the time it will involve the cleaning of teeth for patients and teaching them how to maintain the disruption of dental plaque on a daily basis.  The topical application of various medicaments is also part of the daily work of a dental hygienist to help control tooth sensitivity, to treat early lesions of dental decay and to prevent the development and progression of dental disease in patients of all ages from young children to the elderly.  As an independent practitioner it is possible to work as part of a large dental team or to work in support of those patients in residential and nursing care facilities.
Oral health therapists (OHTs) also undergo a 3 year Bachelor of Oral Health degree and become clinical practitioners themselves working within defined areas of dentistry described as scope of practice. The role will primarily involve treating dental diseases in children and adolescents, including the provision of fillings, cleaning, and other prescribed treatment under the OHT's scope of practice as determined by the Dental Board of Australia.  OHTs are actively engaged with a varied cross section of the community including schools, play groups and Parents and Citizens' Associations, and will work to educate children and adults on the best ways to maintain good oral health.
Dental assistants/dental nurses work as part of the wider dental team, primarily supporting Dentists, Dental Specialists, Oral Health Therapists, Dental Hygienists and Dental Prosthetists in their clinical activities as a clinical  assistant working to maintain the comfort of the patient and helping to support efficient clinical performance of the treatment provided by the clinical practitioner.  It involves considerable patient contact, communication with patients and clinical practitioners, and supporting patients through their procedures.  Dental nurses are required to have a detailed knowledge of cross infection control like all the clinical practitioners and carry out duties involving the cleaning of instruments and equipment and the sterilising of equipment using various equipment including autoclaves.  They are all encouraged to attend TAFE or distance learning courses to obtain qualifications in dental assisting up to Level 4.
Dental practice receptionists and practice managers are often former dental assistants with a broad practice experience.  After some years assisting, they may feel they have an interest in administration or practice management and can pursue this interest working in a private, State health or Defence dental practice.  Courses exist for administration and management through TAFE and universities and through medical practice management courses.  Generally the starting point is to work in dental assisting and gain the initial qualifications in this field.  After gaining experience in administration and the use of model practice management software, dental receptionists may choose to move into more senior practice management roles taking on the human resource management and financial and logistical support management roles within the practice.  Practice management is the pinnacle role for dental assistants or dental administrators.
Dental Prosthetists begin their careers as dental technicians working under the supervision of senior dental technicians in a large dental laboratory or under the supervision of a dentist. After completing a relevant TAFE-course in dental technology, dental technicians can upgrade their qualifications to become a dental prosthetist. Entry to the course generally requires completion of a diploma or degree in dental technology before either completing an Advanced Diploma of Dental Prosthetics (2 years full-time) or a Master of Dental Technology in Prosthetics (either1 year full-time or 2 years part-time).
Dental prosthetists work independently to provide all types of dentures and dental appliances including mouthguards. They see patients themselves and work without any need for supervision, with their patients to satisfy their dental prosthetic needs and help to satisfy their patients' cosmetic, functional and psychological needs.
Dental technicians are trained in the manufacture of various forms of dental appliances. They initially work in larger dental laboratories, often attending TAFE to obtain the formal academic input into their training and they will gain a diploma in dental technology.  Alternatively they can obtain graduate training for a Bachelor degree in dental technology.  When training, dental technicians work under the supervision and direction of experienced dental technicians prior to achieving their formal qualifications in dental technology.  Dental technicians construct and repair dentures (false teeth) and other dental appliances including crowns and bridges, maxillofacial prosthetic appliances and mouthguards. Dental technicians work in dental laboratories on their own, in State oral health laboratories supporting dental services and oral & maxillofacial services, in Defence dental services or in small work groups. Dental technicians work closely with dentists, dental specialists and dental prosthetists.
Anyone who is looking for a fulfilling career helping people, and who want to work in a team environment, may find a suitable niche within the extended dental team that may suit them.  You see problems, fix them and have the opportunity to prevent future problems for patients by thinking ahead.
If you are interested in finding a way for you to help your community and gain a satisfying career, you could start by contacting the Australian Dental Association and talk to someone about your next move.  You could also contact your own dentist and have an informal chat about the various options in dentistry for you to find a satisfying career or contact TAFE to see what courses are offered in your locality.
Volunteering and charitable work?
Those working within dentistry have a unique opportunity to help those in society both in Australia and overseas who are disadvantaged and who do not have the access to oral health services.  There are many ways members of the dental team can offer their time, skills, financial support and advice to improve the life of those who are less fortunate.  The Australian Dental Association, the dentists' peak professional body have considerable information available to make it possible for dental team members to contribute to society and improve the oral health of those vulnerable members of the community here and overseas.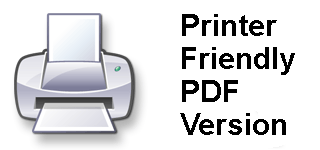 BOOK AN APPOINTMENT
CALL US TODAY 07 4725 1656