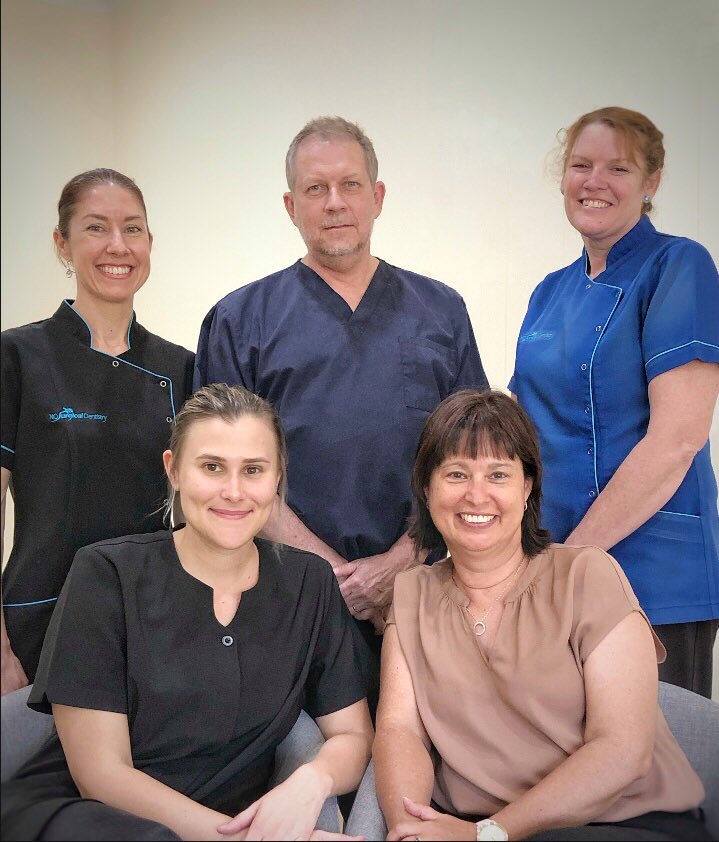 Providing Best Possible Care
NQ Surgical Dentistry opened in March 2008. After a thorough internal fit out of the premises we opened up and limited our practice to the treatment of gum disease, oral surgery and implant dentistry. Our team Dr Mohammed Shorab, Dr Robert Saltmiras, hygienist Sharon, our nurses Kylie and Amber, and our receptionist Jacque.
Periodontics (Treatment Of Gum Disease)
Soon after opening we were fortunate to attract Sharon Everett, a highly experienced dental hygienist, into our practice and she has been with us from near the formation of the practice. Sharon previously worked with the RAAF both as a hygienist in a Defence general dental practice and in support of a specialist periodontist.
Sharon has a large following of patients who see her for all forms of dental hygienist therapy from regular general cleans to the treatment of severe gum disease relating to complex medical histories or genetic susceptibility. She works in close co-operation with Dr Saltmiras treating patients with advanced and aggressive forms of periodontal (gum) disease. She also provides the routine and ongoing care for patients who have received dental implant therapy.
Sharon works with Kylie a dental nurse. We pride ourselves on caring for our team, maintaining good communication and encouraging everyone in their personal advancement and goals.
General Dental Care Under Intravenous Sedation
Although not a routine general dental practice, here at NQ Surgical Dentistry, we provide general dental care for those patients who suffer from a severe anxiety towards to dentistry by providing almost all types of dental treatment under intravenous sedation so that patients are entirely unaware of the treatment and no longer have to suffer the anxiety that dentistry has caused them in the past.
Dr Saltmiras is qualified to provide intravenous sedation. Intravenous sedation eliminates all awareness of the procedure and there is no memory of the procedure following recovery. It really is a very useful option for treatment of phobic and anxious patients. Intravenous sedation and surgery are provided with his dental surgical nurse, and a registered nurse with experience in anaesthetics and recovery. 
Our main area of expertise and treatment is oral surgery. This includes many procedures, the most familiar of which is the surgical removal of wisdom teeth. Surgery can be offered under local anaesthetic in the practice, under local anaesthetic supplemented with intravenous sedation in the practice.
The other principle area of surgery is the placement of dental implants to replace missing teeth. Implants may be used to replace any number of teeth in several different ways from replacing a single tooth to replacing an entire jaw of teeth. This can be done in the practice. Implants are the most modern and reliable way in which to replace teeth and a considerable amount of detail is provided to our patients to ensure they fully understand the treatment, the need for long-term care and maintenance and the need to maintain exception cleaning at home. We provide the information both verbally and in patient-friendly practice written leaflets.
Dental Support And Information Leaflets
All the dental educational support and information given to our patients is explained first verbally but is followed up in a printed leaflet.
We currently have 63 dental health support leaflets in our practice, all professionally written by Dr Colin Priestland to ensure we demystify dental information and treatment and make everything understandable for our patients.
The leaflets cover every area of dental disease, preventive care and dental treatment options. They are designed to help our patients make informed choices on the treatment they choose to accept. We feel that time taken helping someone understand their dental problem in detail and what options they have for its correction, is time well spent and the result is a satisfied patient who looks after for the work done for them in the future.
To exceed our patients' expectations,
To maintain our knowledge by regular training and courses,
And to offer our patients the most modern treatment to achieve the best clinical outcomes possible.
We aim to achieve our mission by first listening to our patients, by trying to understand their personal aims and goals and to take account of their wishes, their culture and treating them with empathy and respect.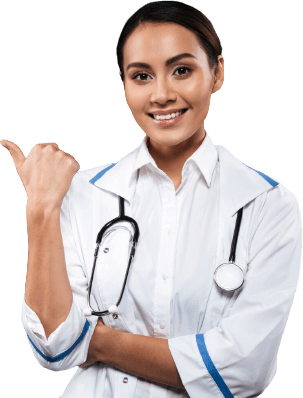 Our practice was designed to create a calming and tranquil atmosphere for our patients in which to relax and unwind. 
We use the latest technology to ensure your experience is as efficient and comfortable as possible. To ensure we offer an excellent standard of diagnosis, we have a Cone Beam Volumetric Tomography machine in our practice. This allows 3 Dimensional visualisation of the jaws and teeth, ideal for accurate and detailed surgical planning.
We also offer the Soft Tissue Diode Laser. This equipment is used to remove or modify soft tissues. It reduces the need for an incision and the use of sutures therefore healing is quicker and discomfort after surgery is minimal.
For more information about some of the technology used at NQ Surgical Denistry, please see this linked article.
Continued professional development is part of the culture of our practice for all the team. We are only as good as our weakest link. By constant training and studying, we expect to exceed the expectation of not only our patients, but also the many dentists who refer to us and place their trust in our surgical management of their patients.
Dr Priesland has written many informative articles that are posted on this website. You can easily search through those that maybe relevant by using the search function location on the linked page. Please also check our frequently asked questions.
For more information, or to book a consultation, please don't hesitate to contact us.
Also our privacy policy is available to review here.