Top 5 Questions To Ask Before Wisdom Teeth Removal
CAN MY WISDOM TEETH REMOVAL BE PERFORMED PAIN-FREE?
NQ Surgical Dentistry provides various options for wisdom teeth removal to ensure your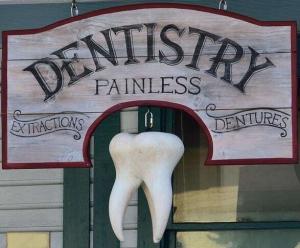 maximum comfort and care during surgery including a local anaesthetic in the chair, general anaesthetic as a day case in hospital or in-practice intravenous sedation.
Local anaesthesia: You're awake during the procedure and will feel some pressure but no pain. A local anaesthetic is administered with injections near the site of each tooth being removed. Recovery time is best with local anaesthesia.
Sedation anaesthesia: Your consciousness is suppressed, you won't feel any pain, and will have no memory of the procedure whatsoever. You'll also get local anaesthetic injections to numb the site of each tooth being removed. Sedation is given through a cannula into a vein in your hand or arm.
General anaesthesia: You're completely unconscious. You'll have no pain and no memory of the procedure. Local anaesthesia is still given to numb the extraction site for comfort after you wake up. This is typically only offered for the more complicated situations and takes place in a day surgery unit.
CAN ALL OF MY WISDOM TEETH BE REMOVED AT THE ONE TIME?
Some dentists will only remove certain wisdom teeth leaving the more difficult ones to another dental surgeon. At NQ Surgical Dentistry, with our focus on oral surgery, you can have them all done at once. For your good health, comfort and convenience, if you need four removed, get them all out while you are either sedated or asleep in one procedure.
WHAT SHOULD I EXPECT FOR MY ASSESSMENT?
NQ Surgical Dentistry undertakes a thorough consultation and assessment by normal X-rays including OPG (panoramic or wide view of the entire face) with access to 3D imaging (CT scan) in the practice for teeth with associated surgical risks.
After surgery, Dr Priestland will provide you with a 24/7 contact number as well as the opportunity to be reviewed without additional cost as required.
WILL THE SURGERY BE PERFORMED BY THE DENTAL SURGEON WHO ASSESSES ME?
Dr Priestland performs all consultations, assessments and surgeries arranged at NQ Surgical Dentistry.  If you are treated at the Mater day surgery unit, he will be your surgeon and you will almost certainly meet him immediately before you go into theatre. In many situations, he also sees patients before the day surgery nursing team discharge you to return home.  However, sometimes this is not possible.  If you require a review appointment you will be seen by Dr Priestland again who will go through your procedure with you and check on your recovery and healing.
CAN I DRIVE OR GO HOME IN A TAXI?
If you have been treated with only local anaesthetic injections at the site of the extraction, you can drive yourself home.  However, if you have received sedation or day surgery general anaesthetic then you must not drive for 24 hours after your discharge from the practice or the hospital.
After surgery under sedation or day stay general anaesthetic you cannot go home as a passenger in a taxi on your own, you must be accompanied by your chosen escort.  They should then remain with you at home or wherever you stay that day for a minimum of 6 hours after sedation and 12 hours after day stay general anaesthetic.
Related Articles
For more information – about Wisdom Teeth removal.
contact the friendly team at NQ Surgical Dentistry today on (07) 4725 1656 or call in to see us at 183 Kings Rd, Pimlico QLD 4812

BOOK AN APPOINTMENT
CALL US TODAY
07 4725 1656