NEOSS SMS conference 2019
Dr Priestland's high-level of commitment to his professional development means, he is regularly meeting with world experts in the field.  Dr Priestland attended the NEOSS SMS conference, "Navigating the future", with global leaders presenting new trends, new treatments, and new techniques.  Speakers from UK, Sweden, Denmark, USA, Germany, Spain and Australia were presented at this conference.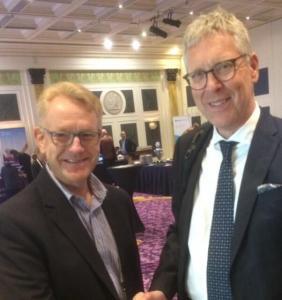 (Dr Priestland is photoed with Professor Christer Dahlin)
Professor Dahlin has been leading the field of bone regeneration since the 1980s, beginning his research in Sweden. He is a leader in GBR and still involved in extending the boundaries of generating new tissue in the support of implant dentistry. Dr Dahlin is often thought of as the father of modern bone regeneration.
"The last time we met was when I was on my MSC Periodontology course in London 1989-1990, it was fantastic to see him again," said Dr Priestland.
#Neoss #ExcellenceinGBR

BOOK AN APPOINTMENT
CALL US TODAY
07 4725 1656