Dental Implants are Great
So often, patients who have suffered from destructive Gum Disease have lost teeth due to bone loss and go through the stage of having to wear a denture (also known as a plate). It doesn't take long before they get to the point where they are unhappy wearing it and hate having to remove it at night.  Worse still, some patients don't remove them at night and then suffer the consequences that can include infection, sore gums and bad breath.  Finally, they crave something "fixed" that is part of them. Dental implants are great.
This "fixed" solution (fitted permanently – not removable) may include the replacement of teeth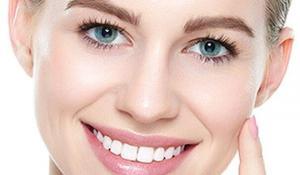 ​ using crowns that are fixed to Titanium implants.  Dental implants are now the most advanced form of tooth replacement and can be used in many ways to replace a single tooth, a number of teeth next to each other, or even a complete arch of teeth.
Sometimes it is possible to place the implants at the same time as the teeth are removed.  This can reduce the healing time enormously and allow the patient to have their replacement teeth within only a few months.  In rare cases, it can even be possible to provide the replacement teeth within 48 hours.
Implants are a very popular and versatile way to replace teeth, but it must be remembered that they should not be placed into patients who have active gum disease with destructive gum inflammation present known as Periodontitis.  However, once a "Gum-Disease-Patient" has been treated and successfully stabilised, then they can go ahead with implant dentistry.
One of the most useful techniques for patients who have suffered severe and extensive Periodontitis with extensive tooth loss is to have their dentures attached to them using what is called "Precision Attachments".  These two-part devices are used to keep the denture in the mouth and prevent it moving during eating, speaking and laughing.  One part is screwed onto the implant that is placed into the jaw bone and the other part is fitted into the denture and the two connect together when the denture is inserted.  The denture is then referred to an "Over-denture" as it is worn "over" implants to keep it in the mouth.
Over-dentures are most commonly used in the lower jaw where dentures, unfortunately, move around a great deal due to all the moving structures around them including the lips, cheeks, and of course the tongue.
If you have a friend or family member who has problems wearing their denture, this may be the solution they have waiting for.  They should contact us and we can explain what can be done to make their quality of life far better.
All these implant treatment techniques are available at NQ Surgical Dentistry and we are always happy to advise on the best solution to a patient's individual dental problems.
Contact the friendly team at NQ Surgical Dentistry today on (07) 4725 1656 or call in to see us at 183 Kings Rd, Pimlico QLD 4812

BOOK AN APPOINTMENT
CALL US TODAY
07 4725 1656