Bisphosphonates for treatment of osteoporosis - the dental significance
Osteoporosis medications and anti-resorptive agents influence dental extractions and dental surgery.
It is not the osteoporosis or tumours that presents a problem to the dentist but rather it is the drugs used to treat
osteoporosis or tumours that may cause problems after dental extractions or any surgical intervention involving the jaws.
A commonly used group of drugs to treat osteoporosis and metastatic bone disease and Paget's Disease includes
Bisphosphonates.
Bisphosphonates
The Bisphosphonates used in treating osteoporosis  include: 
Risedronate (Actonel), 
Ibandronate (Boniva),  
Panidronate (Aredia), 
Alendronate (Fosamax), 
Zoledronate (Zometa, Reclast), 
Tiludronate (Skelid), 
Clodronate (Bonefos, Loron, Ostac), 
Etidronate (Didropnel).  
The Bisphosphonates work by altering the balance of natural bone turnover with part of the drug (Pyrophosphate) being incorporated into the newly formed bone. These drugs allow new bone to form but reduce the rate of removal of old bone and in this way the bone density increases.  This is useful when treating Osteoporosis, Paget's Disease and metastatic bone cancer.
Osteoporosis treatment may have side effects
With increased bone density, the bone of the jaws may become more sensitive to damage and appears to lack the ability to repair.  As a result the damage caused by a tooth extraction can be sufficient to lead to a localised lesion of bone destruction.  This can be painful and an ulcer forms from which dead bone fragments are shed.  This condition is referred to as Bisphosphonate related Osteonecrosis of the jaw (BRONJ).  It has now been renamed as Medication-related ONJ and is therefore now referred to as MRONJ as other medications (denosumab, sunitimib, sorofenib and Bevacizumab) appear to have the capability of causing such a localised destruction jaw-related side effect.  This condition can be painful and resistant to treatment.  It can spread leading to the loss of adjacent teeth and distortion of the bone.  Secondary infection is also common.  
The aim of treatment for MRONJ is to prevent the lesion becoming infected.  It can take many months or even years to resolve the lesion and in some cases it can become a chronic and long-standing condition.  There is no accepted single and reliable treatment for this condition.
The risk of suffering from this condition depends on the dose and mode of administration of Bisphosphonate.  Low oral doses have been reported to cause MRONJ in 1 person in approximately 1100 patients taking Bisphosphonates who subsequently undergo dental extraction.
Patients suffering from malignant bone cancer that has spread leading to metastatic bone cancer, may be given Bisphosphonate drugs intravenously in far higher doses.  In these patients the risk of MRONJ is much higher having been estimated to be around 1 person in 15.
Dental extractions in all patients taking Bisphosphonates must be performed only after full discussion of the risks and after considering alternative treatment in order to try to avoid extractions whenever possible.  Such alternatives may include root canal therapy or sectioning of the tooth and leaving uninfected roots in the bone covered by the gum.
CTX testing to identify patients at risk of suffering  "MRONJ"
It is possible to carry out a test on blood serum for patients medicated with Bisphosphonate in an attempt to assess the risk of Bisphosphonate or medication related osteonecrosis of the jaw (MRONJ) occurring after a surgical procedure in the jaw area.  While this test helps identify those patients most at risk, it is not 100% sensitive and there will be patients who are identified as high risk but who fail to develop MRONJ.  Likewise there may be patients who according to the test are at low risk of developing the condition but after dental extractions or surgery go on to develop the condition.  However, the availability of the test may be useful for those patients on higher doses of Bisphosphonates or who receive the drug intravenously.  Generally it is felt that the reliability of CTX testing is inadequate and can be misleading.
How does CTX testing work?
Patients on Bisphosphonate will have a reduced turnover of their bone as the medication reduces the removal of old bone but allows the continued formation of new bone resulting in an increase in the density of the bone.  With reduced bone turnover, there are less breakdown products of bone found in the blood.
Carboxy-terminal telopeptide collagen crosslinks, known as "CTX", is a breakdown product of bone released during bone turnover.  It is therefore referred to as a "biomarker" detectable in serum.  The test used to detect CTX is called Serum Cross Laps.  This test was introduced in 2000.  The CTX result in a healthy patient not taking Bisphosphoate medication would be expected to be over 300 picograms per millilitre and often as high as 400-550 picograms/ml.
Osteoporotic patients taking Bisphosphonate who present for a dental extraction must be carefully managed to avoid causing MRONJ.  This may occur following any procedure that causes even minor trauma to the bone supporting the teeth.  While avoidance of extractions and any oral surgery is the ideal approach to the management of these patients, sometimes tooth removal is the only option likely to result in elimination of pain and infection.
Arranging a "drug holiday"
In cases where extraction or surgery cannot be avoided, it has been the practice of some dentists and oral surgeons to discuss medical management with the patient's general medical practitioner in order to investigate the withdrawal of the Bisphosphonate medication for a period of time, usually 3-6 months.  This is often called a "drug holiday".   However the benefits of reducing the risk of MRONJ must be balanced against the increased risk of a pathological fracture occurring during the period when the medication is withdrawn.  Evidence for the benefit of drug holidays remains to be clarified.
CTX test results
After varying periods of time, the patient's serum can be re-tested to assess their CTX level.  After a drug holiday, the CTX level should increase reflecting an increase in bone turnover.  This increase often appears to take place at the rate of 25-30 picograms per ml per month and therefore over a 6-month drug holiday it is possible to see the CTX increase by around 150picograms.
With the raised CTX level, indicating increased bone turnover, the risk of MRONJ appears to be reduced.  This then suggests that any necessary surgery can proceed, albeit with risk of MRONJ still being present, but at a reduced level.
Avoiding MRONJ is important; medical practitioners and dentists should be mindful that any patient who is being considered for Bisphosphonate treatment should be advised to visit their dentist for clinical and X-ray examination to determine if there are any teeth with a poor future that may be better removed prior to starting Bisphosphonate therapy.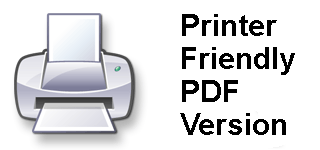 BOOK AN APPOINTMENT
CALL US TODAY 07 4725 1656