Where do we go from here?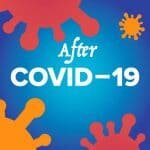 Now that the transmission of the COVID-19 virus in Australia is largely under control, here in North Queensland we can continue to offer the whole spectrum of dental treatment.
Normal dental treatment service for our patients is described by the AHPCC (Australian Health Protection Principal Committee) currently as level 1 restrictions.
These restrictions require basic screening of all patients entering the practice to ensure no-one has symptoms of COVID, that they have not travelled to areas of known community infection, and have not been in close contact with anyone suffering from COVID infection or respiratory symptoms of COVID infection. 
The standards of cross-infection control required for all dental practices are clearly laid out  in publications that define the procedures, precautions and hygiene measures that must be put in place to ensure the safety of patients, healthcare workers and the general  public. 
Every dental practice is also required to hold a practice cross-infection control manual that has been written specific to that practice and addressing the specific risks and layout of the practice to ensure the safety of anyone entering the practice premises. Dental practices may be audited at any time by AHPRA (Australian Health Practitioner Regulation Agency) to ensure compliance with all rules and regulations governing the practice of dentistry in Australia.
Dental treatment including surgical procedures at NQ Surgical Dentistry is available in three ways. The first will be in the practice under local anaesthetic for uncomplicated procedures. The second protocol is for anxious patients who need treatment up to moderate complexity who need to be unaware of the procedure under intravenous sedation in the practice.  
Finally those patients who require more complex dental treatment or oral surgery, or for patients who need to be treated in hospital due to co-existing medical conditions, treatment will be arranged at the Mater Hospital under general anaesthetic either as a day case patient or as an in-patient.
In Australia the regulations governing every aspect of the clinical practice of dentistry are extremely stringent and are in place to ensure the safety of patients, healthcare workers and the general public.   
If you are in need of any treatment, call us during our usual working hours, which are Mon-Thu 0830-1730 on 07 4725 1656. You can also contact our reception team by email on admin@nqsurgicaldentistry.com.au
Previous Covid-19 Articles